How to Style Large Moon Earrings to Frame Your Face
Small earrings are delicate; they're details like filigree for our face. They'll complete the look, but won't make a statement. There is absolutely a time and a place for them in your jewelry box, but if you want to make a statement, large moon earrings are definitely what you need to go for.
Matching Your Large Moon Earrings for Your Face Shape
Everyone's face is unique, which is surprising considering most of us have two eyes, one mouth, two ears, and one nose, but every face is still so different than everyone else's. Differences aside, there are 4 different "standard face shapes" that most of us can fit into in one way or another.
There's oval, round, heart, and square.
Oval faces are the most "classically" beautiful and are long and narrow. Round faces are a bit shorter than oval and wider. Heart shaped faces are wider in the forehead than at the chin, and square faces are similar to heart and round, but a bit more "square" than "round." There's just no easier way to explain it.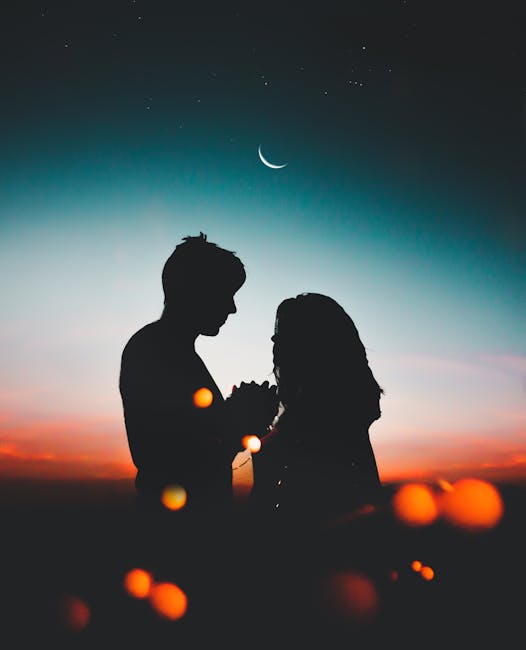 Oval faces and large moon earrings
Oval faces, being the "classically beautiful" face shapes, are the classical images that depict the ideal figures and faces will likely be ovals. Like the Mona Lisa, or the original nude statue, the Aphrodite of Knidos, and Birth of Venus are all classic oval face shapes. Some real life examples would be like Jessica Alba, or Emma Watson and Charlize Theron.
An oval face is like the typical "hour glass" figure, so it's like everything looks good on them. But, that doesn't mean you can't pick something exceptional to frame your face like the star you are.
To really shine and stand out a bit more with these, get a pair of large moon earrings that really angular. The harsh angles will contrast nicely with the softer and smoother lines of your face. The more dynamic and interesting the better, it'll pull focus to your face, and a big, bold, and dynamic statement will make you look and feel super fabulous.
Shop for Large Moon Earrings from Moonglow
Round shaped faces and large moon earrings
Round faces are charming, like Emma Stone and Drew Barrymore. Beautiful and elegant on their own, but the harsh angles that would amplify the features of an oval face would detract from the natural beauty found in those of us with rounder faces. If your face is more round than anything else, you'll want to go for large moon earrings with longer, more elegant lines.
Elegance is the key word for large moon earrings. You can be elegant and spunky, elegant and fresh, elegant and alternative. So the long and sweeping style of earrings will be the epitome of elegance and style. They'll draw the eye up and down and end up giving the face the appearance of more length. It leaves you looking at how beautifully the face is framed and you won't be thinking about how "round" your face looks. You'll just be focused on how elegant and cool you look and are. Elegance and spunk, that's all on you, the jewelry just highlights it.   
Heart shaped faces framed in large moon earrings
Heart shaped faces are definitely unique and beautiful. They're wider at the forehead than at the chin. Think the Queen of Hearts from the Tim Burton's Alice in Wonderland. It is definitely exaggerated in that example, but the same principle and shape still applies, like with Reece Witherspoon and Scarlet Johannsen.  
So the best kind of large moon earrings to highlight your features and frame your face will be the kind with long lines, the things that come down and fill out the area around your chin, rather than something that sits up by the side of your face and make it look wide.
Think elegant, long, sweeping curves that, if you really want to make a "kapow" kind of statement, can reach all the way to your shoulders. This can border on the ridiculous, but never let fear of "going overboard" let you be deterred from taking a risk and going for it. The bigger the curves the better too, you've got so much room to fill out around your chin that you can go a little crazy without overpowering your face.
Read more about styling large moon earrings here
The Best Large Moon Earrings for Square Faces
Square faces are rarer than heart shaped faces, which makes them even more unique than any other really. The most exaggerated example is in the chibi style anime characters, but also in realistic examples like Kiera Knightly and Sandra Bullock.
The sort of large moon earrings that would look great with those shaped faces are going to be ones that have an emphasis on roundness, lots of curves and movement. If you've got a square face, you will rock a pair of hooped large moon earrings like no one else could even dream of!
Pairing a square face with lots of swoops, hoops, and swirls will make a great contrast, like the harsh angles in someone with the oval face. While the intention with an oval face is to bring some sharpness to their features and bring on the contrast, the goal with the square face and the large moon earrings is to create some softness in contrast to the harsher angles on the face to make them pop out in a good way.
Hairstyles and Large Moon Earring Styles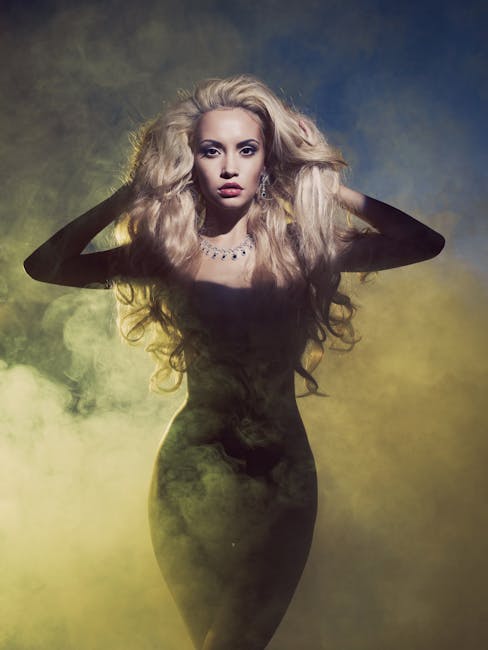 Aside from your hairstyle, your large moon earrings are going to be what best frames your face. So it's important to consider how you're wearing your hair when you're picking out the earrings. If you've got a short cropped hair cut, or are wearing your hair up, go for the bigger, dangler options. Similarly with a braid, certain, softer styles stand out really well with braids, since braids have that more casual feel the earrings need to be softer rather than harsher. If you're using your hair to frame your face by wearing it mostly down, then just go for something big and bold that stands out from your hair, this is a great time to mix it up and get away from using dangly earrings. Try out your clusters and striking studded large moon earrings!