Now that they've passed the childhood stages where buying them a toy could solve any present problem, and since last Christmas when you got them that new outfit that…while they said they like it…they never wear it…So there's that. And now it's a whole New Year, another round of birthdays, holidays, and other special events with reasons upon reasons to give gifts. They're all rushing up on us like a freight train.
So what do you do? Do you just throw in the towel and give the gift of cash? While the cash might be appreciated, a gift from the heart will mean a lot more over time. To help save you from the fire, here's a quick guide to the best gifts for your teen in 2018:
Birthstone Necklace Charms:
Charm jewelry is more than just one good gift. It is a great gift the first time, but it's a piece of jewelry that will provide gift ideas down the line and into the future. Starting with a birthstone necklace and charm makes a great foundation for all kinds of different charms and associated gifts down the line. You can celebrate every big event in your teen's life with a different and special charm
A favorite Birthstone Necklace & Charms:
The Apollo Birthstone Necklace from Moonglow
This necklace is perfect for a teenager, it's classy but flashy and has the double birthday celebratory power! The birthstone ring around the glow in the dark moon is the first level, and the glow in the dark moon in the middle is customizable to the exact date. Just plug in the day, month, and year you want represented on the moon and the moon phase calendar will go back through the ages and come back with the correct moon phase for the charm.
Adding charms to this is easy and fun! Moonglow offers two special charms without chains that are great to just add on to this necklace, or any of the other charm necklaces or bracelets that they offer.
The Silver Charm is perfect for any charm bracelet, necklace, or even just a plain chain if it's the starter charm.
The Peace Charm is especially interesting because it's got two attachable sides. One on the top and one on the bottom to make it just a little extra special. Adding another birthstone charm below it gives it a special length on the birthstone necklace charm or bracelet.
Cinema Style Lightbox
Giving your teen the opportunity to express themselves with jewelry is great, but sometimes they just need a word or two to describe how they feel or empower them. This cinema style light/letter box lets your teen plug in a different phrase for the day, whatever they need to see or say. It's a great and clever conversation piece that your teen will really admire and appreciate.
They sell a great one over at UnCommon Goods, click here to check it out! It's a great accompanyment to a birthstone necklace charm.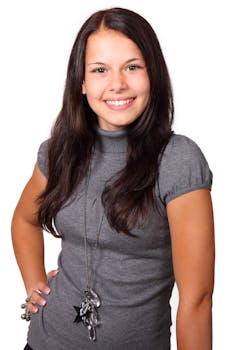 A DIY Kit
DIY is a big thing these days, and giving someone a DIY kit isn't just a gift, it's an activity! There are DIY kits out there for just about everything under the sun. Anything for your kid, preteen, teen, or early twenty-somethings.
There are dozens of different DIY bath bomb kits, including molds.
DIY Lip glosses are fun and can be great for re-gifting. "Hey, my aunt got me this amazing DIY lip gloss kit, so I made you a lip gloss!"
If they're more self-pampery than just lip gloss or bath bombs, go a little bigger with an entire DIY spa kit. Give you everything you need to create your own at home spa.
Then there are those of us who aren't going to be enthralled by the bath bombs and lip gloss. And for us, there's the DIY Cheesemaker kits, and DIY butter churns. That one is either for a very specific gift recipient, or more in line with an amusing "gag" gift idea. Even still, you never know someday it might come in handy!
Click here to see a bunch of great DIY gifts for teens and up (some are definitely not for teenagers, there are several here that based around booze and those are definitely only for adults.) 
General tips for getting the perfect gift for teens!
Teenagers are tricky to get gifts for. You can't just look at popular trends in movies and music and go from there. It's about getting to know the teen in question.
You do that by asking them questions, more than the standard "yes" and "no" questions that they get asked all day long. Questions like that won't get you anywhere near where you need to go if you aren't already on top of the idea and just looking for some confirmations. Ask them more generalized and open ended questions that will inspire conversation.
Don't get too specific, which is why it's good to avoid the standard "yes/no" questions. They'll come out more like an interrogation or an interview than a conversation. "What do you do on the weekends?" is a good one, "how do you feel about this, that, or this other band, book, or movie?" is another winner. If you don't want to sneak, and neither of you are fond of surprises, you can just come right out and ask, "what would you like for your present?"
Get Your Teen a Gift from Moonglow!
Moonglow has more to offer online than just the Apollo Birthstone Necklace. There are dozens of designs that are guaranteed to suit with at least one of the teenagers on your list. Head over to their website and check out everything they've got to offer! 
Check out their website and all their awesome birthstone necklace charms here!