As summer draws to a close around us, as the cool winds start to ease away the oppressive heat those of us who enjoy our alternative fashionista ways begin to feel the glow of inspiration again. Summers are hot, and the layers that many alternative styles utilize are not comfortable in the summer. Fall is really when we can don our wings, dress up, and take flight with comfort.
But getting back into the swing of things can be daunting, after dressing down all summer to keep the heat at bay, how do you dress back up without getting fashion whiplash? So, for your convenience, I've compiled a list of 5 tips to bring your alternative fashion style into the new season with confidence and ease.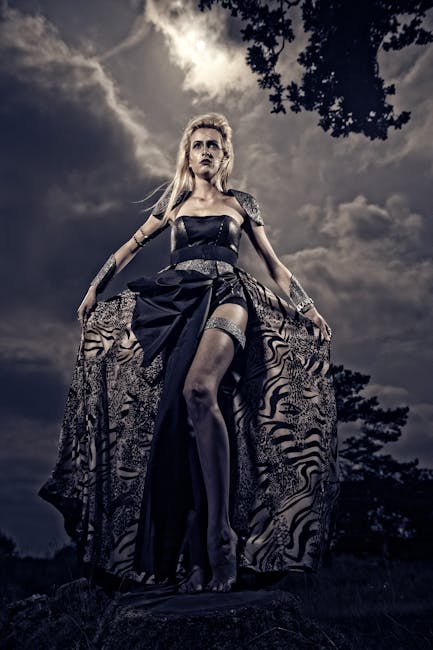 1. Try Out Some New Accessories
Scarves, hats, gloves, all these things are difficult enough on their own, but in the summer heat? No thank you. But now that summer is all but over, I'm ready to bring them out again.
Custom necklaces are great additions as well, layering multiple ones to create a custom necklace in the style of a bib, or simply purchasing a stand-out one of a kind masterpiece that makes a statement that's entirely you.
Rings, and bracelets also have the ability to bring more game to your style-party, but it's tricky to pair these with gloves. And never underestimate the power of a good pair of gloves to pull together an outfit in a distinct and alternative style.
Check out some of our customizable necklaces from Moonglow Jewelry, click here to check it out!
2. Incorporate more by degrees
This isn't a rule, but a suggestion. If you've spent most of the summer in shorts and tanks or tees, going straight into full gothic or steampunk gear, can be a bit daunting. The new acquaintances you've made over the summer might end up with some whiplash from your yo-yoing fashion sense. You very well might end up giving yourself some whiplash!
So take your time, and pace yourself back into it. Not just for that, but to account for the weather. Fall mornings are drastically cooler than the afternoons, so dress in layers, and make every layer it's own outfit.
Start by introducing your coolest boots, and outer jackets, and day by day add another element more fanciful than the last until you're letting your unique flag-fly.
For more tips on making your alternative style mesh more with the mainstream world, check out our post about rocking your alternative style for the office here.
3. On the other hand, just go for it!
Dressing in anything alternative, it's going to take some guts. Don't let yourself be cow-towed into the corner and hide your personality. If you need to take a few days to warm back into your full gear, take it, but don't feel like you have to. Diving into the deep end can be no trouble if you want to go for it like that.
Tips to help with this is to make sure your summer wardrobe matches up with your fall and winter gear. Make the use of your accessories, including your custom necklaces, during the summer months to help bring continuity to your fashion during the other months.
Another trick is to make sure you've got plenty of layers to help make the transition from summer to fall easier. If your wardrobe is consisted of light layers, you won't have to sacrifice your style for not getting heatstroke in the middle of a July heat wave. When the time comes to dress warmer, you've got plenty of options to just layer, layer, and layer until you're comfortable and fabulous.
For a generic guide to layering in fashion, with a bonus on layering your custom jewelry, click here.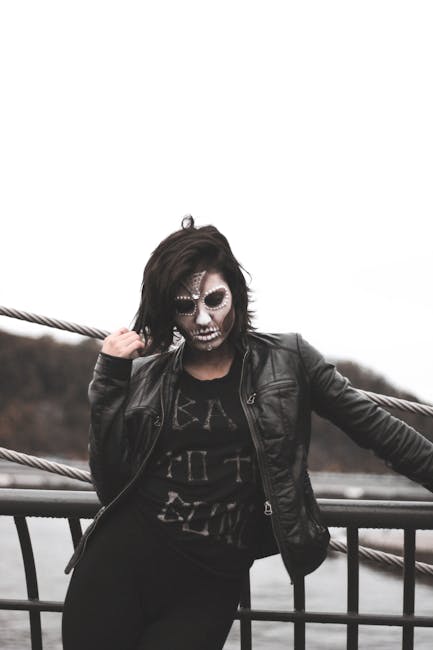 4. Use Contrasting Colors
Alternative style isn't limited to simply "goth" or "Emo", you know, the stereotypical all-black outfits that kids would wear in high school. But in reality, alternative style is so much more than just that. Grunge is considered alternative, and grunge is definitely coming back. Steampunk, Lolita, and Cyberpunk are all part of the "alternative style" umbrella.
Point being, black isn't your only option. Pick out colors that have a high-contrast to the colors going on around you. As leaves change colors, they bring out lots of oranges, reds, and yellows. Going for complementary colors (blue is the complement of orange, green the complement of red, and purple is the complement of yellow.)
Picking out of these colors can really make you stand out against the leaves, and let you make an even bigger impact than you would have otherwise.
For an in depth discussion about how to wear fall colors, click here. It is a more generalized topic, but it's a great place to start.
5. Treat Your Wardrobe as Art Supplies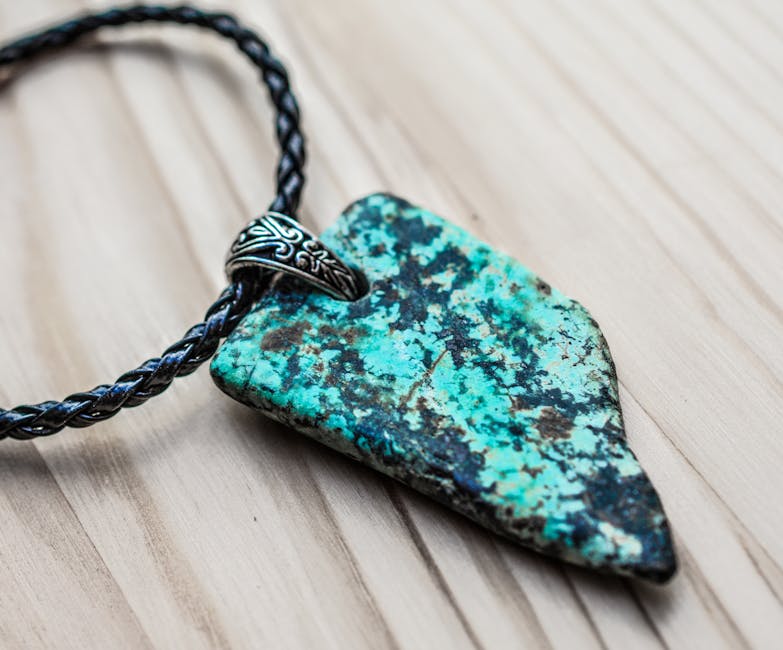 Deciding to dress in an alternative fashion style is a big choice, and it's an artistic one as well. You are an artist, your body is your canvas, and your clothes are your paint, your pencils, your crayons, or even your clay. Treat your outfit every day like a new work of art, unique and inspired. Whether that means dressing up in some areas more some days, dressing down in others, juxtaposing the casual with the fanciful, treat everything like it's an art piece worthy of a gallery.
Take the tips we've shared here, make sure you're mixing it up with your accessories, adding some custom necklaces to your collection periodically, and never becoming complacent in your choices.
Look at your outfit and think about the composition, is there too much on one side and nothing on another? If so, add something to the other emptier arm, or remove an item or two from the other, heavily loaded side. It doesn't need to be identical, or symmetrical, but it needs to have a good visual balance.
If your goal is to have the kind of fashion sense and wardrobe that you see in the alternative magazines and pictures, you have to keep in mind that those images are created by artists. To feel the way those pictures feel, you need to see yourself as an artist too, your wardrobe is just your medium instead of a camera or paints.
Go forth into this new season with the optimism, joy, and the fashion sense that makes you unique.