Heat up your kitchen (and your honey) with this dinner menu paired with the most amazing Valentine's Day gift ideas.
Who doesn't want to be wined, dined, and wooed with amazing libations, an elegant meal, and topped off with unbelievably thoughtful gifts? No one, that's who. If you're looking for the perfect Valentine's Day date night for you and your lover, look no further. We've got it all laid out, no matter who's doing the cooking.
Cocktail Pairing
Valley of the Flowers
Super gorgeous and tasty, this cocktail is a lovely, refreshing way to start the night.
Find the original recipe here.
Nest Fragrances Classic Grapefruit Candle
Citrusy, fun, and flirty. The Nest Fragrances Classic Grapefruit Candle is a nice way to set the mood if you want to light it up for your Valentine's Day dinner service or open it during cocktail hour.
Price: $42

Appetizer Pairing
Pomegranate Goat Cheese Crostini
Super-rich, heavy foods are so 16th century. Move over Henry VIII, we're keeping things light and simple with tart, juicy pomegranate seeds and a touch of goat cheese on fresh baguette. (Although, we'll have anything Jonathan Rhys Myers is serving.)
Find the recipe here.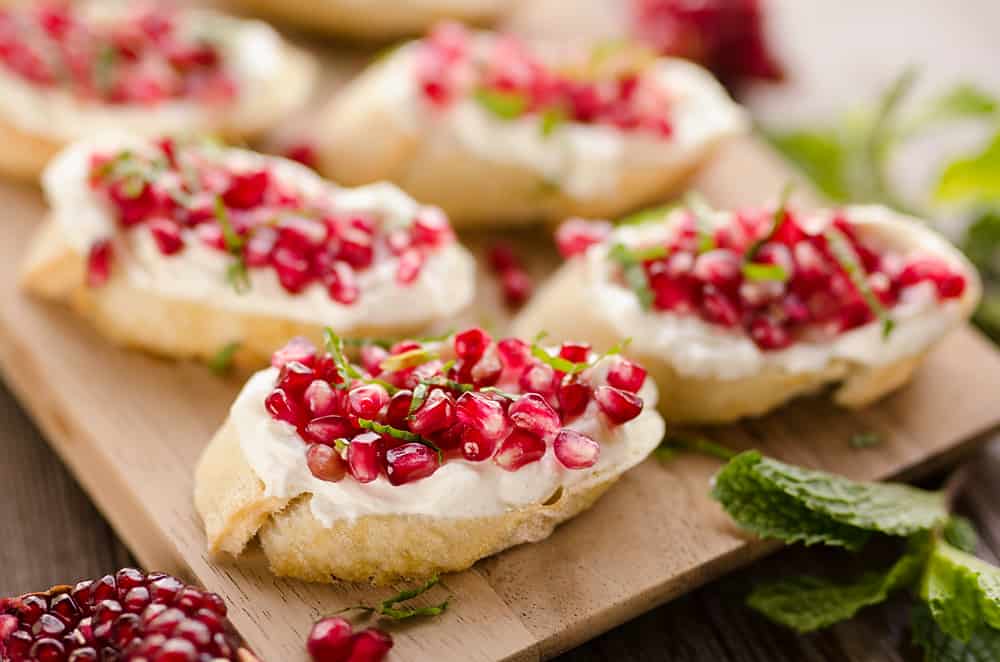 Heart Bowl
We're suckers for artisanal goods. And your Valentine will be putty in your hands for this bowl and its beautiful jewel-like pomegranate coloration. Just read this description: "In lamp-working (as in love) the heart's true form is created as the raw material is warmed over a flame, becoming soft to the touch." Be still my heart.
Price: $98
Soup Pairing
French Onion Soup
There's something just so rustic and inviting about this warm and silky classic. The perfectly crusty croûtes (aka fancy croutons)? The lightly salty Parmeggiano-Reggiano? The chef's touch? Whatever it is, get close and share a perfect little bowl.
Find the recipe here.
Photography
Rebecca Plotnick's imagery of Paris is romantic, modern, architectural, and dreamy. Any of her photographs serve as a reminder of a perfect Valentine's Day evening and also as something lovely to gaze upon. Plus, the gift of art is just plain thoughtful.
Price: from $30
Salad Pairing
Shaved Asparagus With Arugula and Parmesan 
This salad is effortless but its flavors are sophisticated. Just like the rest of your perfectly planned Valentine's Day.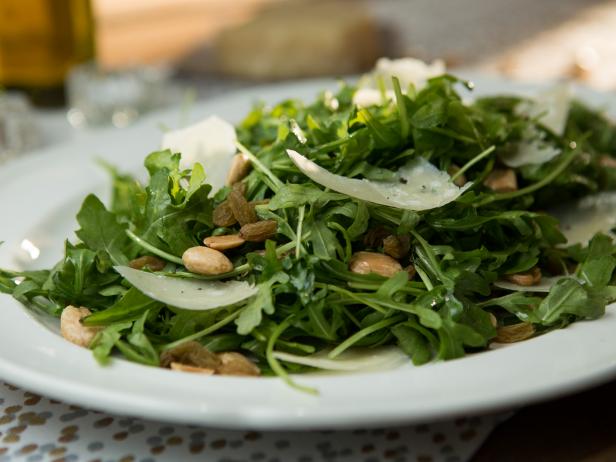 Find the recipe here.
Beautiful Blooms
Flowers are lovely, no matter the occasion. But this one is extra special. Roses are fine. They're fiiiine. But this orchid blend is a statement.
Price: $125
Main Pairing
Coq Au Vin
It's getting serious now. The New York Times called this authentic French dish "succulent." We think that's a good direction to go at this time of the evening. There are tender parts, crispy bits -- everything good about delicious food. A little bit of prep, some simmering on the stove, and it's ready for its moment.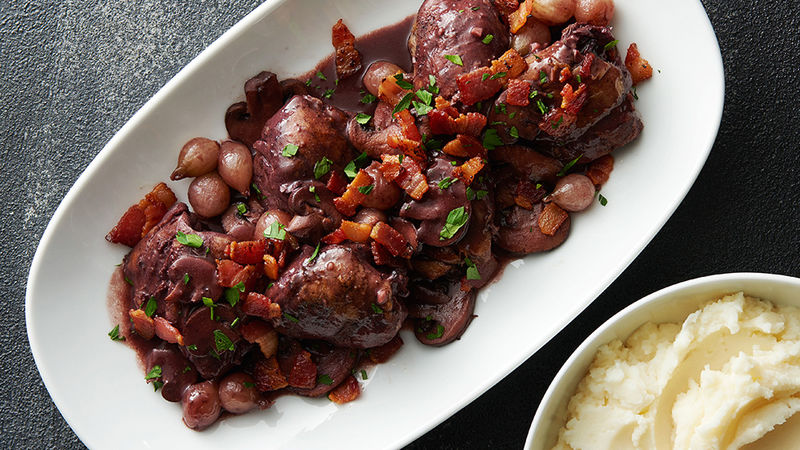 Double Moon Bracelet
It takes two, no? This piece of moon jewelry lets you put a story behind the gift. Whether it signifies you and your love's birthdays or two major relationship milestones, two beautiful lunar charms set in dramatic rose gold is an amazing way to demonstrate the feelings you have for your person.
Price: $140
Dessert Pairing
Riesling-Poached Peaches with Tarragon and Salted Sour Cream
This dessert is so pretty and is a clean finish to the evening. Rosy in color and elegant in presentation, this dish is sure to impress.
Find the recipe here.
Plush Throw
Dinner's over and you deserve some well-earned cuddles. What better way to end the night than to pour yourselves a nightcap and cozy up under this hug of a blanket with some conversation? *wink*
Price: $98